Traveling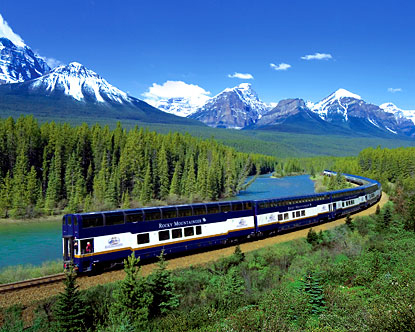 I love to travel almost as much as I love teaching, the number 4, my garden and my husband Samuel. I am lucky enough to have visited a lot of faraway places. I'm using this page to give you a brief rundown of two long vacations I took. After each place I mention I've provided some links to additional info in case you're interested in visiting or just learning more.
The First Four Corners
If you have read any other part of this site, you're probably aware that when I was 18 I took a trip to the four corners of the U.S. I went with my friends Kathleen and Liz. We started in Key West, Florida because we wanted to spend some time at the beach. Hey, if we were going to travel across the country we might as well have nice tans! We saw the Sunset Festival and visited a couple of historical sites including Fort Zachary Taylor, but most of our time there was spent Oceanside.
Key West Attractions Association
Key West – History and Things to Do
The next stop was up north: Madawaska, Maine. This was the part of the trip when we really started to appreciate unfamiliar traditions and visit sites with real historical merit. We were sure to take a long walk through the dense, Maine woods. Meanwhile, we reflected on times past and shared our excitement for the cities still to visit.
The next drive was the longest by far. We travelled all the way from Madawaska to northwest Washington. The city we were aiming for was Blaine. We passed through, stopping for a bite to eat but for some reason, Seattle called us more. We headed south and…well, you know the rest of this part of the story. Seattle is now my home sweet home.
Our four corners of the U.S. trip ended in a San Diego community called San Ysidro. The town was a neat little place originally part of Mexico until the U.S. acquired it in 1848. Admittedly, we spent most of our time in the larger, main city of San Diego shopping. We also spent some quality time at the beach.
San Ysidro Chamber of Commerce
The Second Four Corners
I had so much fun travelling to the four corners of the United States I wanted to do it again. After I met my husband Sam, we agreed we would travel but he suggested a different path. When Sam and I got married we went on a vacation to the four corners of Europe. Europe is shaped kind of funny, so it's kind of tough to say exactly where those four corners are. We figured that the northwestern, northeastern, southwestern and southeastern-most points would be the most appropriate, so in 2009 that's what we did. Our first stop was the southwest corner which is Cape Finisterre in Spain. We visited the Monte Facho mountain lighthouse and it was so surreal. I regret that we went so early in the day. I would have liked to see the sunset over the cape.
From there we went east to another cape, Cape Maleas which is in Greece. I was really excited to try authentic Greek food. I will say, though, that it took some getting used to. It is nothing like what we call Greek food in the United States.
Some town with letters that aren't on my keyboard, Finland
Our next stop was up north. We visited Finland. It was freezing and hardly anyone spoke English. I don't want to lie; it wasn't my favorite stop on the trip. The hotel was nice though and our time in Finland was nice for recuperating after several days of partying in Spain and Greece.
Finally we headed back west and stopped at…yet another cape. Cape Wrath in Scotland to be exact. We rode a ferry and visited the Stevenson lighthouse, but we didn't stay as long as planned. Remembering a Discovery Channel special I had once watched, I demanded we stop at Loch Ness and look out on the water for the legendary monster. Sam thought it was a silly idea but ended up more intent on seeing it than I. One of the mornings we were there I went outside early, before he was awake. I'm pretty sure I saw the monster, but I'm not positive. There were some odd waves in the water and what looked to be a dark object moving fast. Sam insists it was just a school of fish but I think he's just jealous that I saw the monster and he didn't.